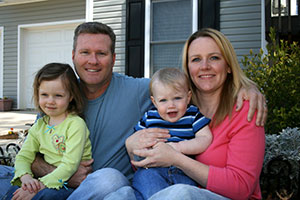 Purchasing a home is one of the largest financial decisions that you'll ever make. But, with a home mortgage that's the right fit for your family, you can feel confident as a new homeowner in Coconut Creek.
The best mortgage for you should provide favorable rates and a term length that meets your needs. Here at Sunshine State Mortgage, our expert team is ready to find a home financing plan that will help you reach your goals. Our skill and caring customer service will ensure that you have a positive experience in buying a Florida home.
Expertise For Homebuyers in Coconut Creek
Our top-rated team has been providing home mortgage services in Coconut Creek and beyond for more than 25 years. With this level of experience, we can efficiently evaluate your needs and present multiple mortgage options that are right for you. We can ensure that you receive the most affordable rates and the best mortgage term for your new home in Coconut Creek.
As Sunshine State Mortgage, we know that home buying can be stressful. But, we'll streamline the process with our leading home mortgage services. When you step through our door, you'll see the difference that exceptional customer care can make in the home buying process.
Mortgage Options For Homebuyers
As you look to finance your new home in Coconut Creek, you have many mortgage options available to you. Mortgages types vary in applicant requirements, rates, term lengths, and more. Our mortgage specialists will review the options at your disposal so that you can select the best mortgage for your financial goals.
Conventional loans, VA loans, and FHA mortgage loans are the three most common mortgage types for Coconut Creek homebuyers.
Conventional Loans
Conventional mortgage loans are available to home shoppers in Coconut Creek who qualify. This type of loan is sold to Government Sponsored Entities, or GSEs, from private lenders. You can receive lower rates with conventional loans than other mortgage types, but you generally must have a good credit history to get approved. Fixed rate and adjustable rate mortgages are two key types of conventional home loan.
VA Home Loans
The U.S. Department of Veteran Affairs, or VA, guarantees VA mortgage loans. Available to most U.S. service members, VA loans can provide great rates and other benefits to qualifying individuals.
FHA Mortgage Loans
FHA mortgage loans are insured by the Federal Housing Administration and are an excellent option for first-time home buyers in Coconut Creek. You can qualify for an FHA mortgage loan with lower credit than what's needed for a conventional loan, and down payment requirements are more manageable.
Reach Out To Our Team Today
Sunshine State Mortgage is proud to provide top-of-the-line mortgage services in Coconut Creek. If you're looking for a mortgage that fits your family's needs, please don't hesitate to contact our team today. We'll help you finance your new home with a loan that meets your requirements.