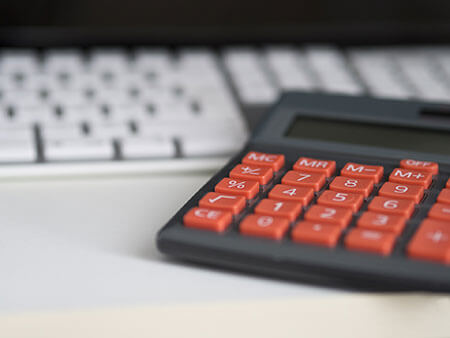 We're a leading provider of home refinancing services throughout Coconut Creek and its surrounding areas. Our seasoned team has a reputation for excellence and will find the right home refinancing plan for you.
Leading Home Refinancing in Coconut Creek
Our expert team has more than 50 years of combined experience in loan services and home mortgages. With this industry expertise, we offer the highest quality of customer service in home refinancing for Coconut Creek residents. Our knowledgeable loan originators will help you find the perfect home refinancing plan to suit your budget and long-term goals.
Home Refinancing For Your Financial Goals
Home refinancing in Coconut Creek can help you make major strides towards your long-term financial goals. Whether you're looking to reduce debt, achieve flexibility in your budget, or even complete major home renovations, a home refinancing plan can help you realize your ambitions.
At Sunshine State Mortgage, we make our customers' goals our top priority. Our licensed team will find the perfect refinancing plan to put you on the path to financial success. Homeowners' goals shift over time - we're here to find the right mortgage plan for your long-term needs.
The Benefits of Financing Your Coconut Creek Home
You can reap several benefits from refinancing your home in Coconut Creek. At Sunshine State Mortgage, we offer a full range of home refinancing services to suit all types of homeowners.
The main reasons to consider refinancing your home loan include:
One of the main reasons to refinance your mortgage is to obtain a lower rate. Since you first took out a mortgage, your financial situation may have improved, granting you the ability to earn a more affordable rate.
Bring down monthly mortgage payments
If you need more room in your budget for monthly expenses, home refinancing is a viable solution. We'll help you secure a refinancing plan that offers lower monthly payments for greater flexibility.
Home loan refinancing can help you consolidate debt by exchanging high-interest debt for a mortgage with a low interest rate.
Cut down the term of your mortgage
Coconut Creek homeowners looking to pay off their mortgages in less time can shorten their mortgage terms with loan refinancing services.
Gain payment stability with a fixed-rate mortgage
Switching from an adjustable-rate mortgage (ARM) to a fixed-rate loan through homerefinancing can stabilize your monthly mortgage payments.
Eliminate private mortgage insurance
Our home refinancing services in Coconut Creek can be used to remove the cost of private mortgage insurance from your monthly expenses.
Home renovation financing
Refinancing your mortgage can help you finance home renovation projects in Coconut Creek. Through refinancing, homeowners can use equity from their properties to cover renovation expenses and increase the value of their homes.
We're proud to serve your ever-changing needs as a Coconut Creek homeowner. Contact us today to learn more about our home refinancing services.