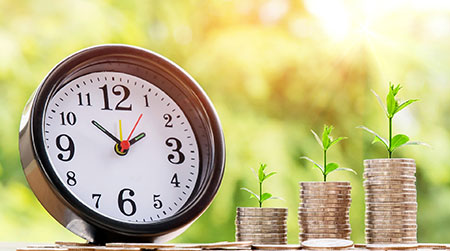 Sunshine State Mortgage offers home refinancing services in Parkland and throughout the state of Florida. As a brokerage firm with a reputation for top-quality service, we'll help you find a home refinancing plan that suits your needs.
Why Refinance Your Parkland Home?
Home refinancing can benefit Parkland residents in more ways than one. Many homeowners may be surprised at the amount of money that they can save through home loan refinancing. With more flexibility in your monthly budget, you can make progress towards long-term financial goals.
We offer refinancing services for a complete range of homeowner needs. With a refinancing plan from Sunshine State Mortgage, you can:
Receive a lower mortgage rate
Since you took out a mortgage, your credit may have improved or rates may have lowered. By refinancing your home, you can start saving money by obtaining a lower mortgage rate.
Lower your monthly mortgage payments
Gain flexibility in your budget by lowering your monthly mortgage payments through loan refinancing.
Shorten the term of your mortgage
If you want to pay off your Parkland home loan faster, refinancing can allow you to shorten the term of your mortgage.
We'll help you lower your monthly bill payments by swapping high-interest debt for a mortgage with an affordable interest rate.
Stabilize your payments with a fixed-rate mortgage
If you currently have an adjustable-rate mortgage, or ARM, you can bring stability to your monthly payments by changing to a fixed-rate loan with our refinancing services.
Finance home renovation projects
Are you looking to complete a home renovation project in Parkland? By refinancing, you can use your home's equity to cover the cost of the renovations. By renovating your home, you can boost its value on the real estate market.
Remove private mortgage insurance
With our refinancing services, you can eliminate the expense of private mortgage insurance to put money back into your monthly budget.
Life is unpredictable, and financial situations fluctuate. We're committed to serving your changing needs as a Parkland homeowner with home refinancing plans to fit all budgets and financial goals.
Home Refinancing Services From Our Expert Team
At Sunshine State Mortgage in Parkland, our skilled and licensed team has over 50 years of combined experience. With our loan originators' expertise and industry knowledge, you'll receive the highest quality of customer service as you refinance your Florida home. We've already helped thousands of Parkland homeowners successfully refinance their homes, gaining a reputation for unmatched service and skills.
Reach Your Goals With Home Refinancing
Our team's top goal is to find a Parkland home refinancing plan that helps you reach your goals. Whether you're looking to secure a more affordable interest rate, cut down on your mortgage term, consolidate debt, or attain any number of other financial goals, we're here to find the perfect plan for you. With home refinancing available to Parkland homeowners today, there's no need to wait to start working towards a brighter future.
Contact us today to learn more about home refinancing in Parkland.